5 Essential Facts on Immigrant Direct Care Workers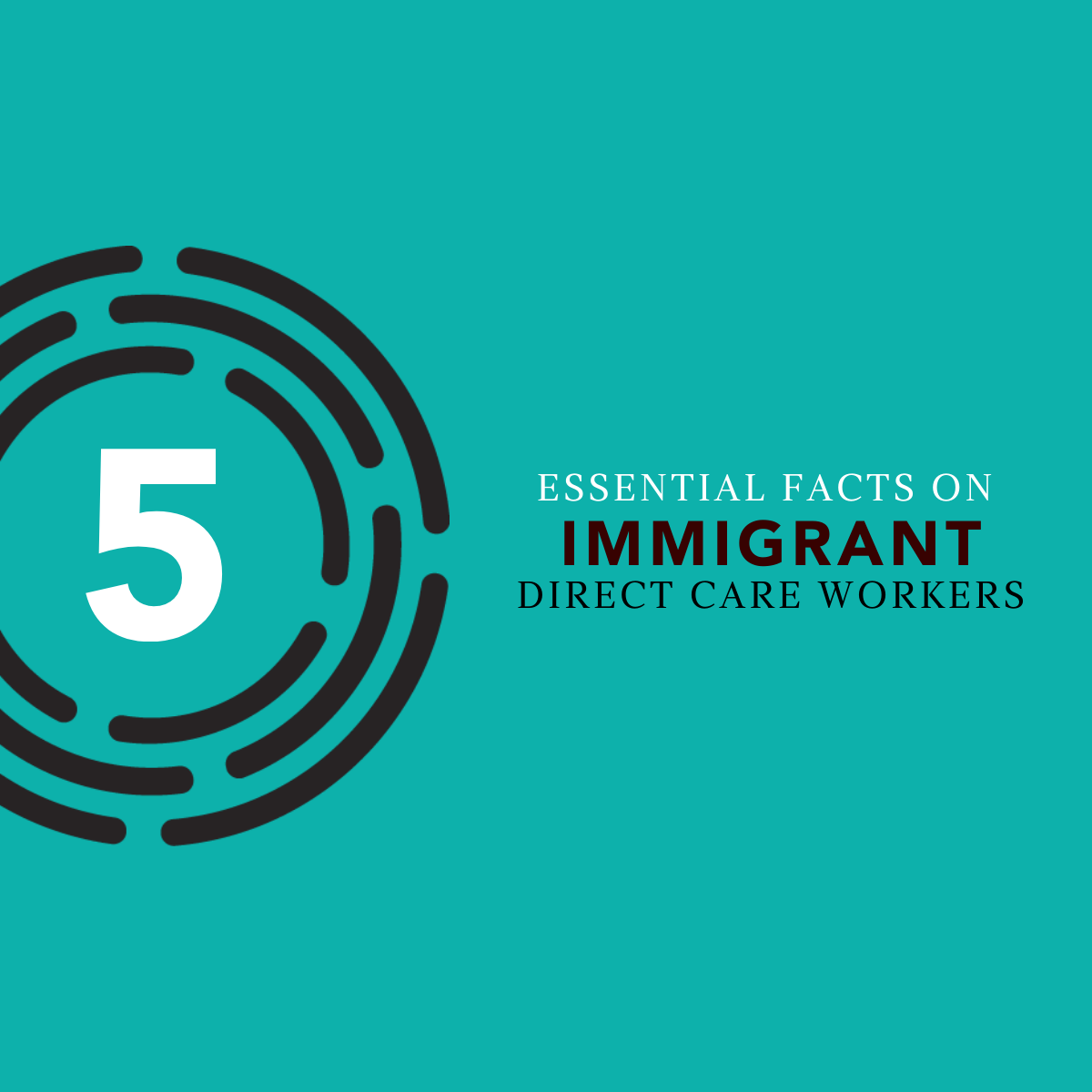 A new federal rule could deny permanent residency to immigrants who access certain public benefits,
harming the direct care workforce
. As the debate intensifies on this issue, here are five key facts to consider.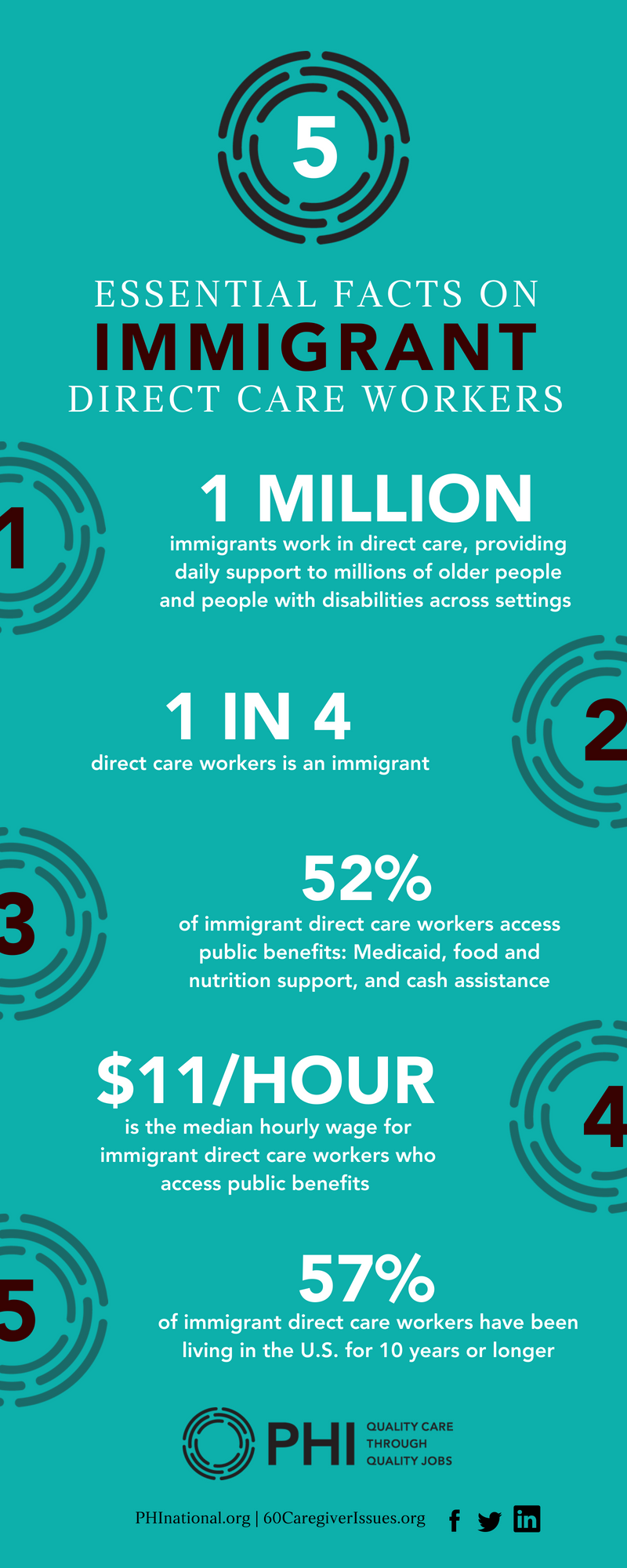 Source: PHI. 2018.
Immigrants in the Direct Care Workforce: 2018 Update.
Bronx, NY: PHI.