A New Chapter of Excellence: PHI Attains GuideStar Platinum Status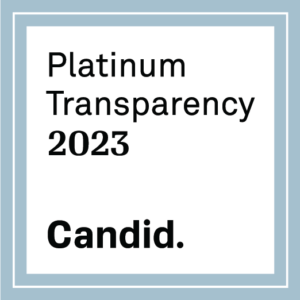 We are excited to announce that PHI has been awarded a Candid Platinum Seal of Transparency on GuideStar, the world's largest source of information about nonprofit organizations.
In the world of nonprofit organizations, this is no small feat. The Platinum seal signifies the highest level of recognition offered by GuideStar and Candid, its parent company. Fewer than 1% of the 1.7 million nonprofit organizations in the U.S. have earned a Platinum Seal. This achievement demonstrates that PHI excels in terms of financial transparency, sound governance and commitment to measuring progress and results. For those who may not be familiar, PHI works to transform eldercare and disability services. We innovate, educate, and advocate to end poverty wages, improve overall job quality for direct care workers and ensure quality care for older adults and people with disabilities. Over the years, our initiatives have seen substantial growth, assisting numerous caregivers and their clients in the process.
It reaffirms our commitment to financial transparency – a core value of PHI – and represents a clear signal to our donors, partners, and stakeholders that we are an organization they can trust.
This recognition also signifies that we are actively implementing evidence-based practices, and holding ourselves accountable for the quality and impact of our work. It serves as a catalyst for continuous improvement within PHI by showcasing our commitment to providing the resources, support, and training necessary for direct care workers to deliver high-quality care, improve client outcomes, and enhance their own professional growth. To receive this external validation from GuideStar is both humbling and energizing – a powerful acknowledgment of our efforts.
While we are proud of this accomplishment, we see it as a stepping stone rather than the end goal. PHI's mission continues. The needs of direct care workers and the individuals they support persist. The work we have begun is more significant and more necessary than ever before.
So, what does this achievement mean for the future of PHI?
It means that we will continue to uphold the highest standards of transparency and accountability in everything we do. It means that we will persist in driving innovative solutions to improve the lives of direct care workers and those they support. Furthermore, above all, it means that we are more determined than ever to transform the long-term care system in the United States.
We are grateful to all our supporters who have helped us to reach this point. The road to achieving GuideStar Platinum status was filled with learnings, growth, and immense satisfaction. We remain committed to our mission and are excited about the future as we continue striving for excellence in everything we do.