Direct Care Workers on the Frontline of COVID-19
Since the beginning of the COVID-19 pandemic, direct care workers have been on the frontline of this crisis, ensuring that older adults and people with disabilities—two of the most at-risk populations of COVID-19 complications—receive the services they need to manage this crisis.
Yet the persistent lack of poor job quality in direct care has meant that these workers have been risking their health in jobs with limited compensation, training, or other job supports to keep them safe. Our recent report—Would You Stay? Rethinking Direct Care Job Quality—examines how this pandemic reinforced and amplified the longstanding challenges facing these workers. In late October, PHI introduced a new framework for improving job quality in this workforce.
As part of The Direct Care Worker Story Project, PHI has been interviewing workers throughout the country about their experiences with COVID-19—what they are witnessing on the job, their fears and needs, and how this sector should be supported through this troubling moment and beyond. The following stories address these points. We hope they inform how policymakers and industry leaders support this essential workforce in the months and years ahead.
ERIKA HONAN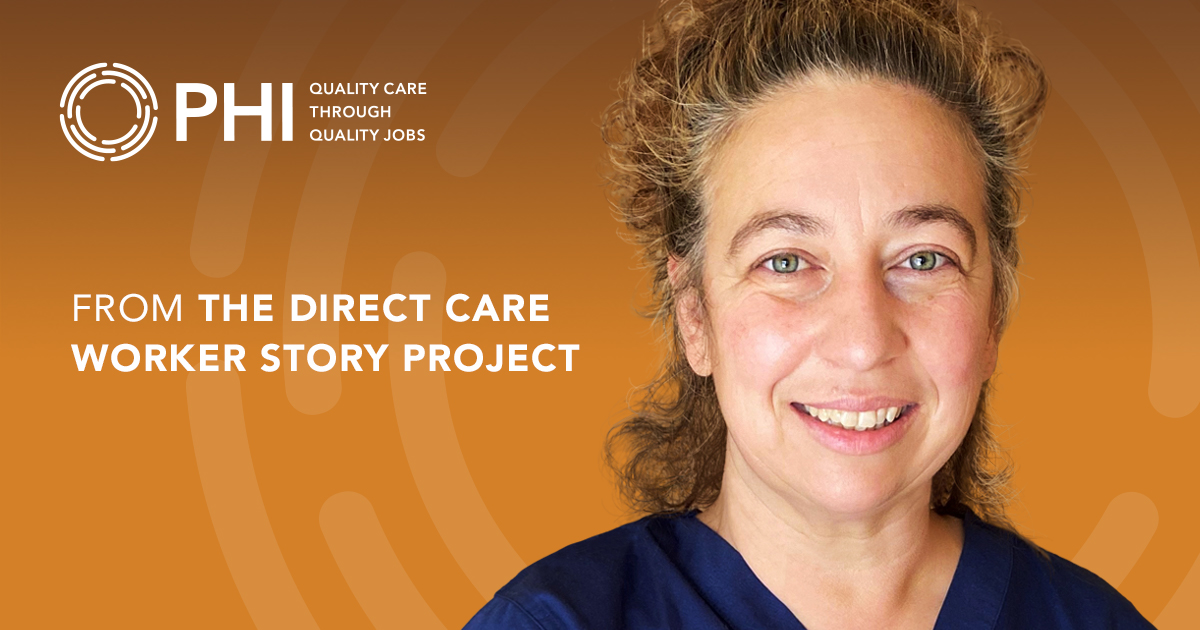 Home Care Provider and Caregiver Emergency Response Team Provider in San Francisco, CA
1.5 Years as a Direct Care Worker
"I was really scared at the beginning of the pandemic. Nobody knew what we were walking into. But our training prepared us for how to protect ourselves. We have all the protective equipment we need and systems in place to change into PPE before and after seeing clients. But I'm still terrified of getting somebody else sick. That's my biggest fear, and because of that I don't really spend time with anyone other than my clients."
Read Honan's full story here.
MUSA MANNEH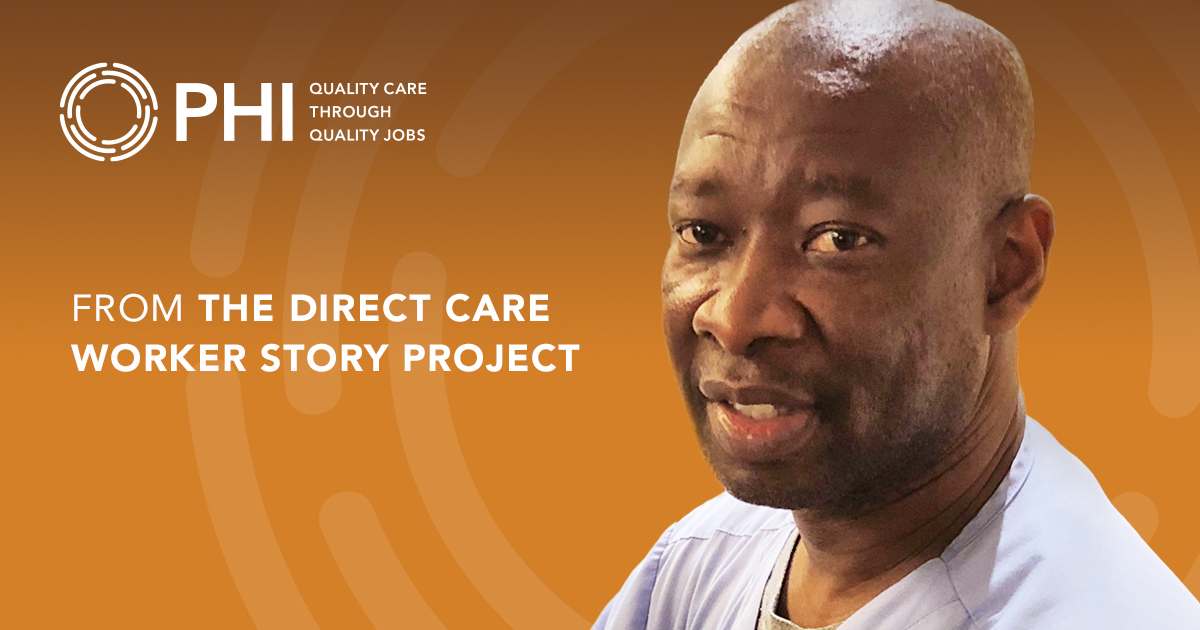 Certified Nursing Assistant in Raleigh, NC
18 Years as a Direct Care Worker
"Prior to the pandemic, we were seeing about six patients a day. After the lockdown started, we scaled back on taking new patients to reduce risk and some patients discontinued services out of caution. Now I see two to four depending on the day. So I worry about my job security with fewer patients. I also worry about the risk of contracting the virus and, God forbid, spreading it to my kids."
Read Manneh's full story here.
ZULMA TORRES
Home Health Aide in the Bronx, NY
23 Years as a Direct Care Worker
"We aren't hearing as much about home health aides in the news, but we are dealing with our own crises during this coronavirus pandemic. It's a scary time right now for us, as well as for our clients and their families. Some clients don't want anyone in their homes, and we are scared when we get to their homes. Even though they need our services, some of them don't want them now. But what happens to them if we don't go in? Who will take care of them?"
Read Torres' full story here.
***
The Direct Care Worker Story Project aims to enhance the visibility of this workforce, amplify its voices, and draw on workers' unique wisdom to inform policy and practice. The Project seeks to address the lack of representation of direct care workers in public narratives and ensure images used to depict long-term care work are grounded in workers' and clients' real experiences. If you're interested in sharing your story as a direct care worker, please email us at info@PHInational.org.