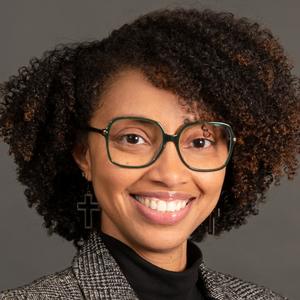 Erica Brown-Myrie (she/her)
Executive Vice President of Finance and Administration
Erica Brown-Myrie, PHI's Executive Vice President of Finance and Administration, is a senior-level strategic partner and leader of the organization responsible for the strategic, financial, cultural, and managerial leadership of finance, human resources, administration, and operations. In this role, she contributes to the overall leadership, operational decision-making, and strategic processes of the organization. Erica ensures that PHI has the systems and resources in place to carry out its mission and serves as the executive in charge in the absence of the President.
Prior to joining PHI, Erica worked as an accounting consultant to PHI and several other non-profit organizations varying in size and focus. She also worked as a Controller for a parent company that developed software technology for national clients in the cable and entertainment industries, provided digital media planning services and social media video streaming content. Before moving to New York, she worked in the airline and healthcare industries in Jamaica.
Erica completed the Developing Leaders Program for Nonprofit Professionals at Columbia University Graduate School of Business; the Nonprofit Leadership Program at Fordham University Graduate School of Social Science; and achieved the Not-for-Profit Certificate II from the AICPA. She holds a BS with a double major in Accounting and Management Studies from The University of the West Indies Mona Campus in Kingston, Jamaica.