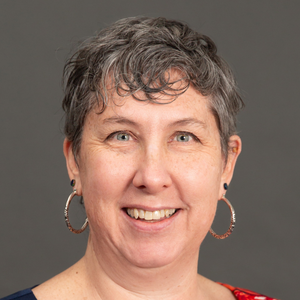 Kathleen Graham (she/her)
Registered Nurse Educator
As a Registered Nurse Educator with PHI, Kathleen Graham leverages her early career experience as a home health aide and her more recent expertise in teaching health topics to home health aides and nurses to support the design and delivery of impactful curriculum for the direct care workforce. Her contributions include performing needs assessments and content analyses and serving as a subject matter expert and learner advocate. Workshops she currently facilitates include chronic disease management, PHI Coaching Approach® to Communication, and various leadership topics.
Kathleen's over 20 years of experience in home care began working as a home health aide, which continued through her nursing school education. As a community nurse, Kathleen worked with home health aides extensively, providing formal and informal instruction and on-the-job training in Spanish and English. She has also worked across home care settings, including certified home health agencies (CHHA), Long Term Home Health Care (LTHHCP), Licensed Home Care Services Agencies (LHCSAs), and Managed Long Term Care (MLTCP), providing her with a unique perspective of home care in New York State. Through the course of her nursing career, Kathleen discovered a passion for education as an empowerment tool and has enjoyed journeying with her patients and their caregivers as they become better able to care and advocate for themselves.
In 2014, Kathleen became one of the first in the nation to graduate from Teachers College, Columbia University with a MS in Diabetes Education and Management.  She also holds a BS in Nursing from Delaware State University and a BA in Spanish and Sociology from Mount St. Mary's University in Emmitsburg, MD. Kathleen is fluent in written and spoken Spanish and has extensive experience working across many cultures.