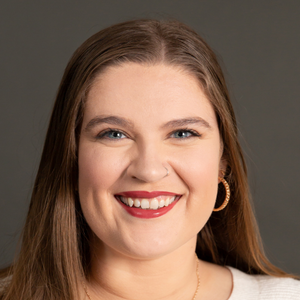 McKayla Brady (she/her)
Workforce Innovations Program Associate
As the Workforce Innovations Program Associate, McKayla Brady supports the development, implementation, and evaluation of PHI's employment and training models related to the direct care workforce. In this role, McKayla acts as a primary resource for data and information related to the team's work, and contributes to the project management, business development, and administrative functions of the team.
Prior to joining PHI, McKayla began her career working in quality, safety, and administration with Rutgers Robert Wood Johnson Medical School's Department of Obstetrics, Gynecology & Reproductive Science. She worked to help her department achieve their quality and safety goals through data analysis and systems implementation. Additionally, she coordinated virtual educational seminars weekly for the department's continuing education program, providing extensive technical assistance and logistics support.
McKayla graduated with honors from Rutgers University with an MA in Political Science. She also holds a BA in Political Science and Psychology from Susquehanna University.