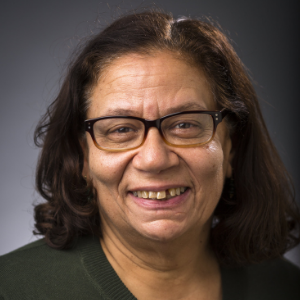 Peggy Powell (she/her)
Senior Advisor
Peggy Powell is Senior Advisor at PHI. In that capacity, she leads PHI's work to strengthen the direct care workforce through developing innovative approaches to recruitment, training, and career advancement. She also works with PHI's policy team to advocate for effective public policies that support workforce development in long-term care.
Peggy has been a part of PHI since its founding, and brings a wealth of organizational planning and training expertise to her current position. She has worked with organizations of all sizes to help structure programs to meet immediate and long-term needs, including: train-the-trainer programs, executive coaching, recruitment and retention strategies, and peer mentoring initiatives. She also co-authored numerous PHI curricula and training tools, including Providing Personal Care Services to Elders and People with Disabilities: A Model Curriculum for Direct-Care Workers, Peer Mentor Training for Direct Care Workers in Home and Residential Care, Successfully Employing Your Personal Assistants: A Workshop Series for People with Disabilities, and Adult Learner-Centered Training: An Introduction for Educators in Home and Residential Care.
Peggy is nationally recognized for her expertise in adult learner-centered training and developing effective education programs for learners who face multiple barriers to success. Prior to joining PHI, Peggy served in multiple roles related to developing training and employment programs for low-income New Yorkers. Peggy earned her BA from the City College of New York, and completed graduate work at Fordham University.