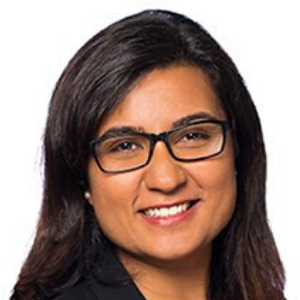 Sweta Adhikari
Vice President, Accordion Partners
Sweta Adhikari is a Vice President at Accordion Partners, a consulting firm that provides financial management and advisory services for private equity firms at their portfolio companies. She has extensive experience in strategy formulation, performance improvement, finance transformation, and value creation. At Accordion, she focuses on healthcare and technology space.
Sweta started her career as an Economic Analyst for a Washington-based think tank. In this role she worked with ministries of health in India and Africa, alongside global thought leaders in health systems delivery and effectiveness research. She has also published numerous academic papers on health system effectiveness in low- and middle-income countries.
Sweta graduated cum laude with high honors in Economics from Mount Holyoke College. She has a dual-degree MPH in BioStatistics and Healthcare Management, and International Certification in Corporate Finance from Columbia Business School.