New Mexico Is Ready to Transform the Direct Care Workforce
October 5, 2020
Last week, PHI announced the launch of a multi-year advocacy initiative, Essential Jobs, Essential Care, which aims to improve jobs for direct care workers in three states: Michigan, New Mexico, and North Carolina. As part of this launch, we're speaking with the three participating coalitions' leads to understand what this initiative means for them and what they would like to see change for direct care workers in their states.
Pay for the direct care workforce in New Mexico is extremely low, with a median hourly wage of $10.89 and median annual earnings of $14,700. Forty-three percent live in or near poverty and 65 percent rely on some form of public assistance. This economic instability has an outsized impact on historically disadvantaged groups in New Mexico—72 percent of direct care workers are people of color and 15 percent are immigrants. As well as compensation issues, direct care workers often receive inadequate training and lack the respect that they deserve.
The New Mexico Caregivers Coalition (NMCC) was founded over a decade ago to address these issues, and to represent the interests of all direct care workers across long-term care settings. This mission and approach align with PHI, which is why we are thrilled to have the opportunity to formally partner with NMCC as part of our joint Essential Jobs, Essential Care initiative.
Together, our two organizations will work over the next two years to improve direct care job quality in New Mexico in three areas of state policy reform: higher compensation, workforce innovations (such as training and advanced roles), and data collection.
I spoke with Adrienne Smith, President and CEO at NMCC, about the history of her organization and her perspectives on advocating for the direct care workforce in these uncertain times.
Stephen Campbell: Tell us about the New Mexico Caregivers Coalition. How did this coalition get started?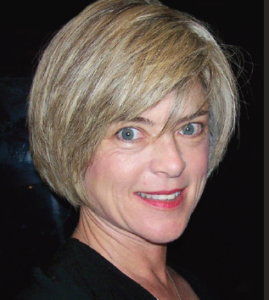 Adrienne Smith: In 2009, the New Mexico Developmental Disabilities Planning Council helped launch our organization. Our priority was to hold listening sessions with direct care workers across the state to hear their perspectives on the challenges they faced in the field. Based on what we heard from workers, we developed a range of programs related to training, workforce supports, and policy advocacy.
SC: What did you hear from direct care workers in these listening sessions?
AS: In those early listening sessions—and again in listening sessions we held in 2012 and 2014—direct care workers told us they felt underpaid and undervalued. I expected to hear workers ask for better wages and benefits, which is a longstanding challenge for this workforce. But I was more surprised by all the workers who were equally or more concerned with the lack of recognition from their employers. Workers passionately described how much they valued supportive supervision, high-quality training, and overall respect from their employers.
SC: What is a recent policy win that you are most proud of?
AS: After the Obama administration implemented a rule to extend federal minimum wage and overtime protections to home care workers in 2016 (three years after the rule was issued), we led a coalition to make sure home care workers would be included in state law as well. We were successful in 2019—and just in time. That same legislative session, New Mexico Governor Michelle Lujan Grisham signed legislation to increase the minimum wage to $12.00 per hour by 2023. For the first time in our state's history, home care workers were covered by this new minimum wage law.
SC: What impact did COVID-19 have on this sector?
AS: We had a $797 million state budget surplus at the beginning of 2019, but the COVID-19 pandemic completely wiped it out. The state budget shortfall next year is projected to be $991 million. Already, Governor Michelle Lujan Grisham has asked state agencies to shave their budgets by one to five percent and we know more cuts are coming.
COVID-19 has had an even greater impact on workers' emotional wellbeing and household incomes. At NMCC, we have worked hard to make sure direct care workers have the personal protective equipment and support that they need to get through the pandemic. For example, with support from the W. K. Kellogg Foundation, we provided direct financial assistance to fully cover childcare costs for workers whose children were home from school.
SC: Recognizing this challenging budgetary environment, what is one policy opportunity that you anticipate in the next few months?
AS: I have seen other states take bold action to improve direct care worker compensation during the pandemic, and I think we need to do that here. Direct care workers in New Mexico have received praise during the pandemic for providing critical services in a dangerous environment, but their compensation and job quality are still poor. I would like to leverage the public attention on direct care workers and pursue a policy change to ensure that any recent and future Medicaid reimbursement rate increases include concomitant wage increases for workers.
SC: Let's wrap up on a lighter note. What do you love most about New Mexico?
AS: I thought you were going to ask if I prefer red or green chile. (I like whichever is spicier, usually red.) I love the food, of course, but I also appreciate how every place in our state has such a unique character and landscape. New Mexico offers so much diversity and natural beauty.
To learn more about this initiative, which is made possible through generous support from the W. K. Kellogg Foundation, click here.