A Practical Resource Guide for Direct Care Workforce State Advocacy
February 21, 2023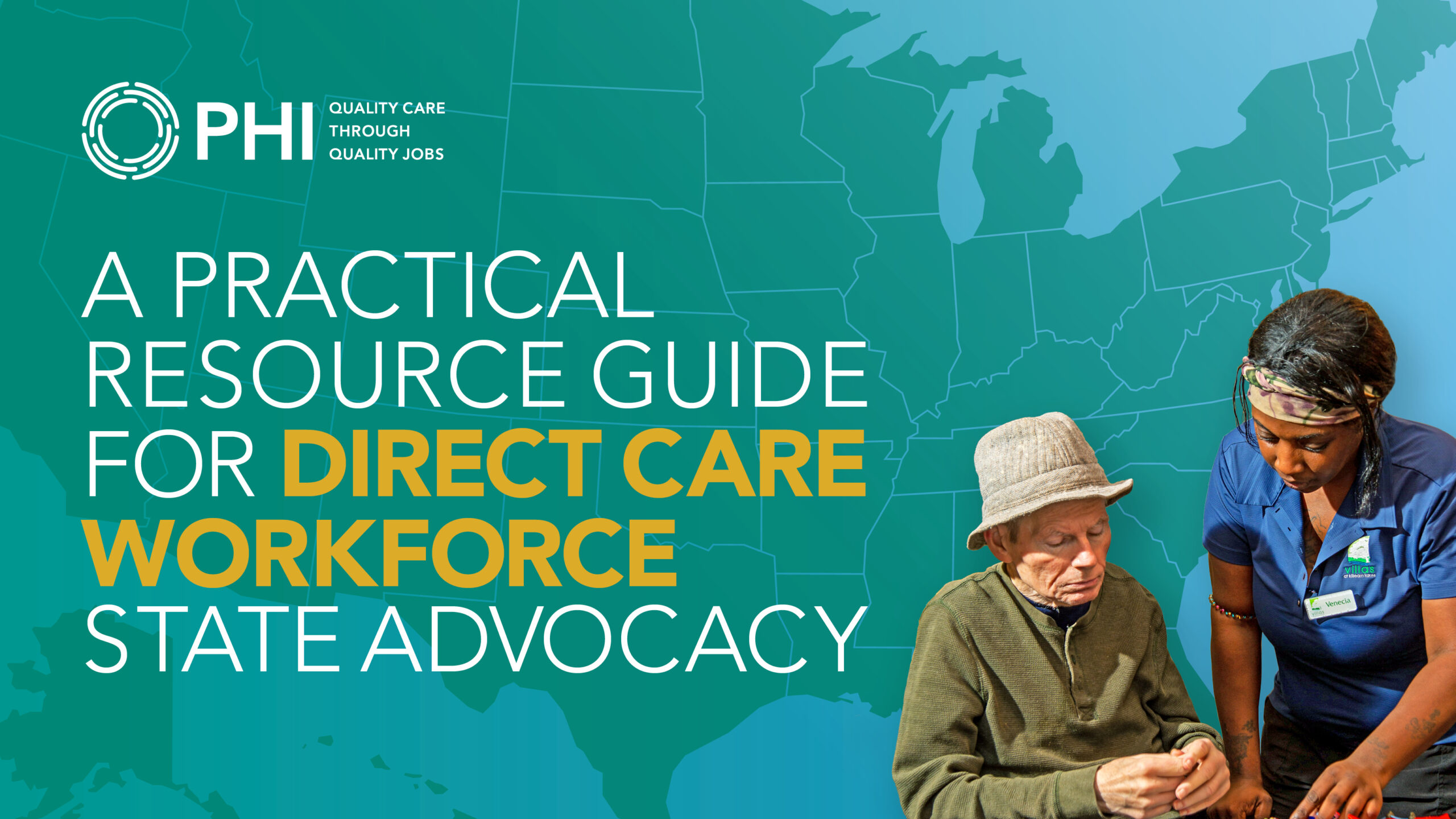 Over the last two decades, state leaders have advanced a broad range of policies to strengthen the direct care workforce. However, many states still have a long way to go. This digital state advocacy guide on the direct care workforce offers advice across 20 strategic areas, with 60 clear action steps.
Key Takeaways
States have long been fertile ground for advocacy on various important social issues, including the direct care workforce.
Recognizing the importance of building policy momentum for direct care workers across all states, PHI has created this resource guide for state-level advocates.