Bridging the Gap: Enhancing Support for Immigrant Direct Care Workers
September 26, 2023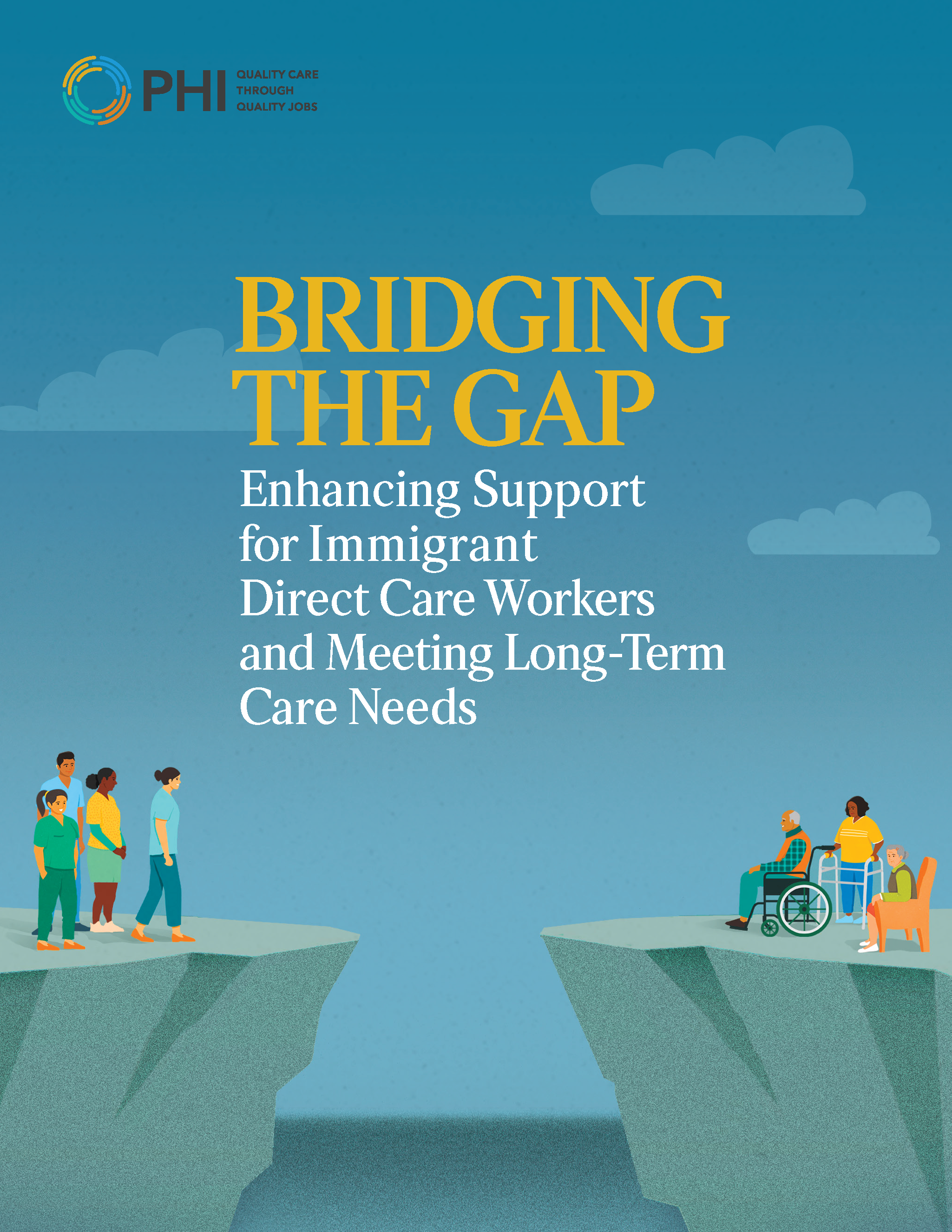 Bridging the Gap discusses the crucial role that immigrant direct care workers play in the U.S. healthcare system, particularly in long-term care for older adults and people with disabilities. The report includes detailed overviews of immigrants in this workforce and offers federal-level policy recommendations, including providing work authorizations and pathways to citizenship, to better support these workers and improve the long-term care sector.
Key Takeaways
Immigrants constitute at least 27% of the direct care workforce in the U.S., a sector critical for long-term care of older adults and people with disabilities.
The long-term care sector faces significant challenges, including the need to fill 9.3 million direct care job openings between 2021 and 2031.