Crisis on the Frontline: New Jersey's Direct Care Workforce
November 10, 2020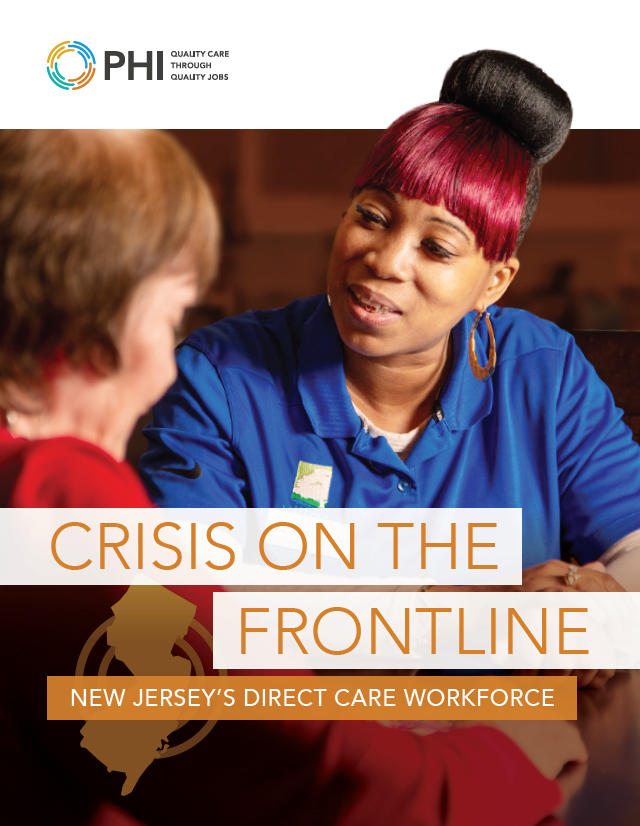 This report provides a detailed snapshot of direct care workers in New Jersey, examining key demographics, job characteristics, and future job projections. It also provides an investigative look into this workforce, two in-depth interviews with direct care workers, and a slate of policy opportunities to transform policy and practice for this job sector in the years ahead. This report was made possible through generous support from the Henry and Marilyn Taub Foundation.
Key Takeaways
New Jersey's direct care workforce increased from more than 84,000 workers in 2009 to approximately 111,000 workers in 2019.
Between 2016 and 2026, New Jersey's long-term care sector will need to fill 185,600 job openings in direct care.