The American Rescue Plan Act of 2021
May 11, 2021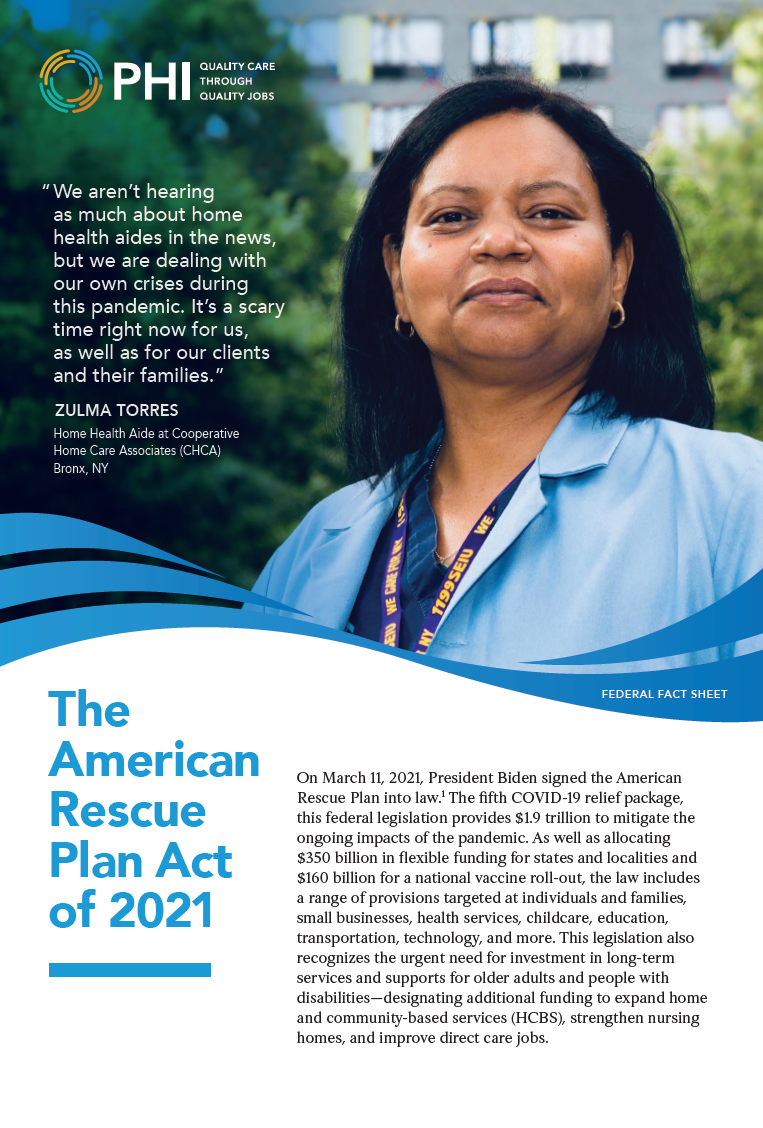 On March 11, 2021, President Biden signed the American Rescue Plan into law. The fifth COVID-19 relief package, this federal legislation provides $1.9 trillion to mitigate the ongoing impacts of the pandemic. This fact sheet explains why the American Rescue Plan is needed, what it includes, and what should happen next to support these workers.
Key Takeaways
The American Rescue Plan includes increased funding for HCBS, targeted investments in nursing homes, and direct payments and other supports for workers.
The Centers for Medicare & Medicaid Services should provide guidance on HCBS investment under the American Rescue Plan.