U.S. Home Care Workers: Key Facts (2019)
September 3, 2019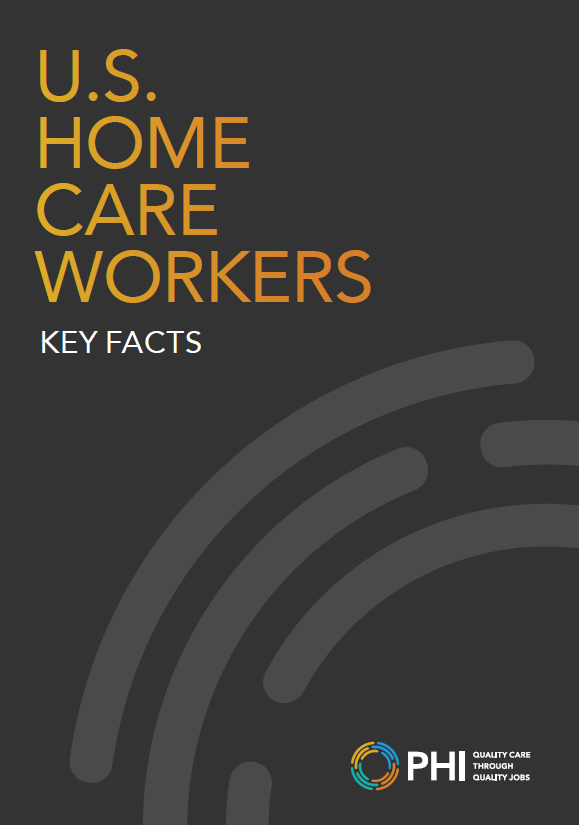 This research brief provides the latest annual snapshot of the U.S. home care workforce, including key demographics and a variety of wage and employment trends. This year's research found that nearly 2.3 million home care workers earn a median hourly wage of $11.52 and about $16,200 annually. One in six home care workers lives below the federal poverty line and more than half rely on some form of public assistance.
Key Takeaways
Nearly 2.3 million home care workers provide personal assistance and health care support to older adults and people with disabilities.
From 2016 to 2026, the home care sector will need to fill 4.2 million home care worker job openings.