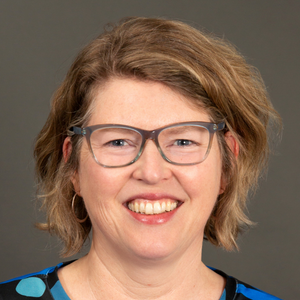 Amy Robins (she/her)
Director of Advocacy
As PHI's Director of Advocacy, Amy Robins is responsible for designing and leading PHI's historic and growing nationwide advocacy approach, rooted in research, advocacy, workforce innovation, and public education in support of direct care workers. As part of PHI's Policy Team, and in close collaboration with other PHI staff members, Amy uses this strategic approach to promote public policies and other initiatives to improve compensation, training, and a range of opportunities for the direct care workforce.
Amy's interest in improving the quality of direct care occupations started in 2007 when she first joined PHI as the Massachusetts State Director and served in this role until 2012.  She was thrilled to return to PHI in early 2022 as the Director of Advocacy.
Most recently, Amy operated an independent consulting practice where she worked with non-profits, medical systems, and institutions of higher education to bring new approaches to the caregiving crisis. This consulting practice built on her years of experience in different sectors—from federal positions with Congress and the U.S. Department of Labor to program-oriented roles at organizations like the Seattle-King County Workforce Development Council and Jobs for the Future.  Amy also worked in the private sector as the Area Director for Seniorlink, a home healthcare innovator, where she oversaw daily service deliver to over 1,200 medically complex adults and supported the launch of technology solutions to improve care.
Amy earned an MPA from The Evans School at the University of Washington with a concentration in Urban Affairs. She also holds a B.A. degree from Wesleyan University where she majored in American Studies and was captain of the women's crew team.