New Mexico Advocates Score a Major Win for Direct Support Professionals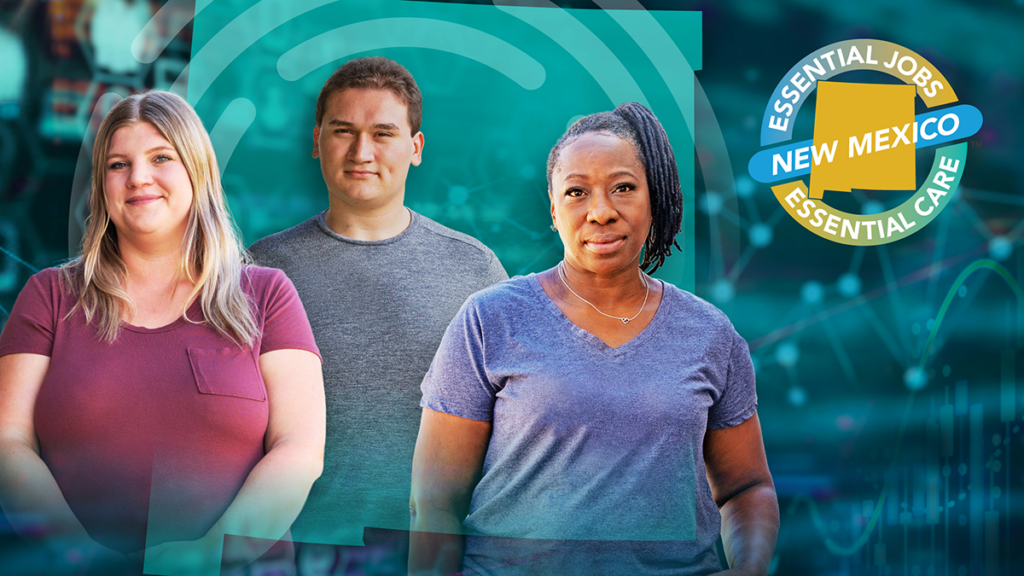 On April 5, 2023, New Mexico Governor Michelle Lujan Grisham signed House Bill 395 into law. This legislation is the result of a year-long effort of a broad-based coalition (including PHI) of caregivers, advocates, care recipients, legislators and employers working together to strengthen the direct care workforce. By requiring annual data collection on the Direct Support Professional (DSP) workforce and using a wage calculation for these workers who care for persons with developmental disabilities that is 150% of the state's minimum wage, the legislation advances the policy agenda on wage increases for this vital workforce.
The effort was led by Adrienne Smith, Executive Director of the New Mexico Caregivers Coalition, who served as the lead for PHI's Essential Jobs Essential Care Initiative ™ (EJEC) in the state. PHI launched the EJEC initiative in 2020 with three states: Michigan, New Mexico, and North Carolina. In New Mexico, the three-year initiative brought together a broad coalition of leaders and advocates across the state to identify and support policy priorities that support direct care workers. The initiative focused on three key areas: lifting workers out of poverty; investing in workforce innovations; and improving data collection efforts.
PHI's Director of Advocacy, Amy Robins, sat down with Adrienne to learn more about this legislation, including how it will help workers, how this advocacy win came about, and next steps.
Amy Robins: Congratulations on getting this bill signed into law! Tell me more about this legislation and what it will do.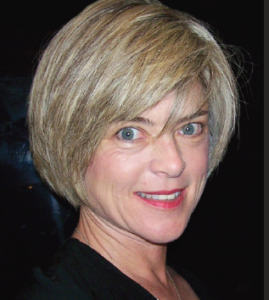 Adrienne Smith: Thank you!  I'm so thrilled that both chambers of the New Mexico legislature passed this law unanimously and the Governor signed it. It's a really exciting accomplishment.
The bill requires all Developmental Disabilities Waiver providers to provide wage, recruitment, retention, and vacancy data to the New Mexico Department of Health annually. This means that both the system and the state will have current data to guide future decisions and support future appropriations requests. Also, rate studies will value the wage of Direct Support Professionals at 150 percent of the state minimum wage so that this figure can be factored into provider reimbursement rate calculations going forward.
Amy: Who are Direct Support Professionals and what do they do?
Adrienne: Direct Support Professionals (DSPs) are frontline staff who support persons with developmental disabilities in their homes and community settings like job and volunteer sites, and educational, recreational, and workshop settings. DSPs transport people to doctor appointments, assist with medications, help with personal financial budgeting, implement health and therapy plans, and prepare meals. DSPs also provide instructions to persons with developmental disabilities who seek to increase their academic, social, and independent-living skills. DSPs are the care workers who spend the most time with a care recipient with a developmental disability.
Yet despite their critical value to so many people, these workers often struggle with poverty and making ends meet.  The average hourly rate for a New Mexico DSP in 2021 was $11.96. Recognizing the need to raise wages for these workers, the state drew on funding in 2022 from the American Rescue Plan Act (ARPA) to increase hourly wages for DSPs to a median hourly wage of $15.07 according to a New Mexico Department of Health survey sample from February, 2022. ARPA funding for DSPs was temporary funding, however. As a result, the EJEC Coalition felt like we really had to take action to increase wages for these workers.
Amy: This legislation is specific to DSPs. How will this impact other direct care workers in New Mexico?
Adrienne: It's a step in the right direction for our vital direct care workforce. This bill impacts one segment of the workforce, but our goal is to pursue similar legislation for other segments of the direct care workforce.
While there is no way to guarantee that New Mexico's legislative or executive branches will agree to fully fund the recommended rates that will be informed through the data collection requirements of the bill, the bill sets forth a methodology to assure that the full cost of funding the Developmental Disabilities Waiver system is known. It also requires that the New Mexico Department of Health's Developmental Disability Supports Division make budget requests to the legislature based on this information. So, it provides really important information for future advocacy efforts and gives us a framework for addressing other aspects of the workforce.
Amy: What were the key steps to getting the support of New Mexico's legislature and the Governor?
Adrienne:  I think we started from a place of genuine interest in and concern for the caregiving workforce in New Mexico. Everyone wanted to do something—the question was "what?" We arrived at this bill through a collaborative effort. In New Mexico, we all sit in a room together—legislators, advocates, employers, and state program staff—and we don't leave until we get to a place where we can agree. It took a while, but we got there. Of particular importance was our partnership with the Association of Developmental Disabilities Community Providers (ADDCP) which is a trade association representing providers of services for adults and children with intellectual and developmental disabilities. We had great leadership from our legislative sponsors, too. And I'd be remiss if I didn't give a shout out to the bill's sponsors: Representative Kathleen Cates (D) and Representative Elizabeth "Liz" Thomson (D) in the House, and Senator Gerald Ortiz y Pino (D) in the Senate.
Amy: How will you build on the momentum generated from this legislative win?
Adrienne: As I mentioned, we're already in discussions to introduce companion legislation for home care workers. Once we're able to do that, and we start having access to the data that these efforts will provide, then we'll really be able to push hard for the wage increases that we need for these workers.
I want to be clear that this law is a first step. We'll have better insight into what DSPs are paid, and what benefits they receive from work on an annual basis. Importantly, the new law establishes that DSPs are skilled, valuable workers who should be paid more than the minimum wage of $12/hr.
Amy: What advice would you have for advocates in other states who want to pursue wage increases for their direct care workforces?
Adrienne: I had to learn to compromise in order to make progress. It's hard to bring everyone together and find consensus but I'm so glad we were able to move forward.
Amy: One last question. PHI began working with the New Mexico Caregivers Coalition in 2020 to help advance various policy measures in support of direct care workers in the state. How did our partnership help bring about this major win on DSPs?
Adrienne: PHI was instrumental in getting us here. Participating in the three-year EJEC initiative gave us the luxury of time to build a strong coalition, identify policy priorities, and test out our assumptions with leaders from the other EJEC states (North Carolina and Michigan) as we wrote the legislation.  We certainly would not have reached the legislative win without all these elements and PHI really pulled that together for us.
Amy: Adrienne, it's been a pleasure talking with you. Thanks so much for your efforts on behalf of the direct care workforce in New Mexico!
More information on PHI's Essential Jobs, Essential Care initiative can be found here.