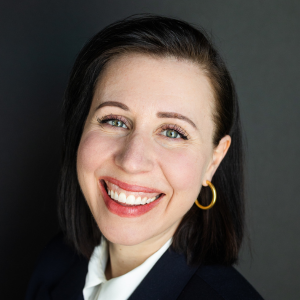 Emily Dieppa (she/her)
Vice President of Workforce Innovations
As the Vice President of Workforce Innovations, Emily leads PHI's practice work focused on strengthening the direct care workforce within the long-term care system through developing innovative approaches to improving direct care job quality.
For the past nine years, Emily worked to empower the direct care workforce by creating pathways to economic sustainability and addressing the systemic challenges facing long-term care workers. By creating a home care training center in Detroit, Emily connected incumbent personal care aides to advanced training, higher wages, and an accessible career ladder. She did this work in partnership with diverse stakeholders, including home care agencies, skilled nursing facilities, city officials, and labor unions. Emily worked closely with PHI to develop the program's curriculum and train a multi-disciplinary instructor team.
As Chief of Staff for a healthcare workforce organization, Emily has extensive experience leading organizational development and culture change during times of transition. Rooted in mission-driven design, she has created and facilitated internal staff development programs and leadership conferences for over 400 healthcare workers to foster both personal and professional growth.
Emily has long been a vocal advocate for quality long-term care. As a current advisory board member for the IMPART Alliance, Emily collaborates with leaders across Michigan to address an ever-growing caregiver shortage and build the necessary infrastructure for a statewide personal care aide training program. She has also worked with Michigan's Olmstead Coalition, a group of elder and disability rights advocates, to draft policy recommendations for the state's Medicaid-funded home and community-based services.
Emily is an Economic Opportunities Fellow through the Aspen Institute's Detroit Workforce Systems Leadership Development Academy, and has a BA in Political Science from the University of Arizona.