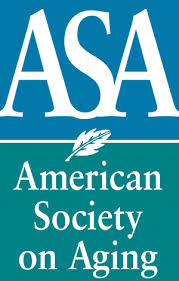 American Society on Aging
San Francisco, CA
Founded in 1954, the American Society on Aging (ASA) is one of the most representative and diverse national aging organizations in the country. Its membership includes more than 5,000 practitioners, educators, administrators, and other leaders in the field. Its annual conference draws thousands of professionals from around the country, and its publications feature some of the best newswriting and analysis on developments in aging.
PHI has led workshops and participated in panel discussions over the years at ASA's annual "Aging in America" conference, and has contributed various articles to its publication Generations. Additionally, PHI staff members serve on ASA's diversity and inclusion committee, as well as on the editorial committee for its bimonthly newspaper Aging Today, which offers expert coverage of trends, developments, and controversies in aging.
PHI is the nation's leading authority on the direct care workforce, and they are working to transform the care that is provided to elders and persons living with disabilities. As a trusted resource in cultivating leadership, advance knowledge, and strengthening the skills of those who work with, and on behalf of older adults, we value our relationship with PHI. We recognize that together we can make the lives of older adults more fulfilling as they continue to age.
Robert Stein
President & CEO