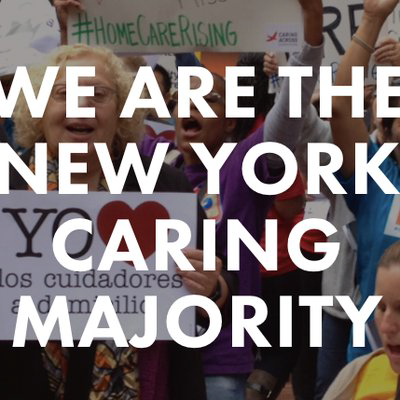 New York Caring Majority
New York, NY
The New York Caring Majority is a statewide coalition of older adults, people with disabilities, family caregivers, domestic workers, home care providers, and aging and long-term care advocates. The coalition seeks to expand and strengthen programs such as Medicaid, Medicare, and various long-term care options in New York, as well as support family caregivers and the direct care workforce.
PHI serves on the steering committee of the New York Caring Majority, along with eight other leading organizations. Together, the coalition has launched a website, held press conferences and legislative briefings, and generated significant attention on the profound need to reform long-term services and supports throughout New York.
PHI is an invaluable partner in the New York Caring Majority. Our shared goal of increasing access to long-term care, while strengthening direct care jobs, benefits greatly from PHI's critical policy insight and keen understanding of this workforce.
Rachel McCullough
Campaign Director