Promoting Safety and Well-Being for Home Care Workers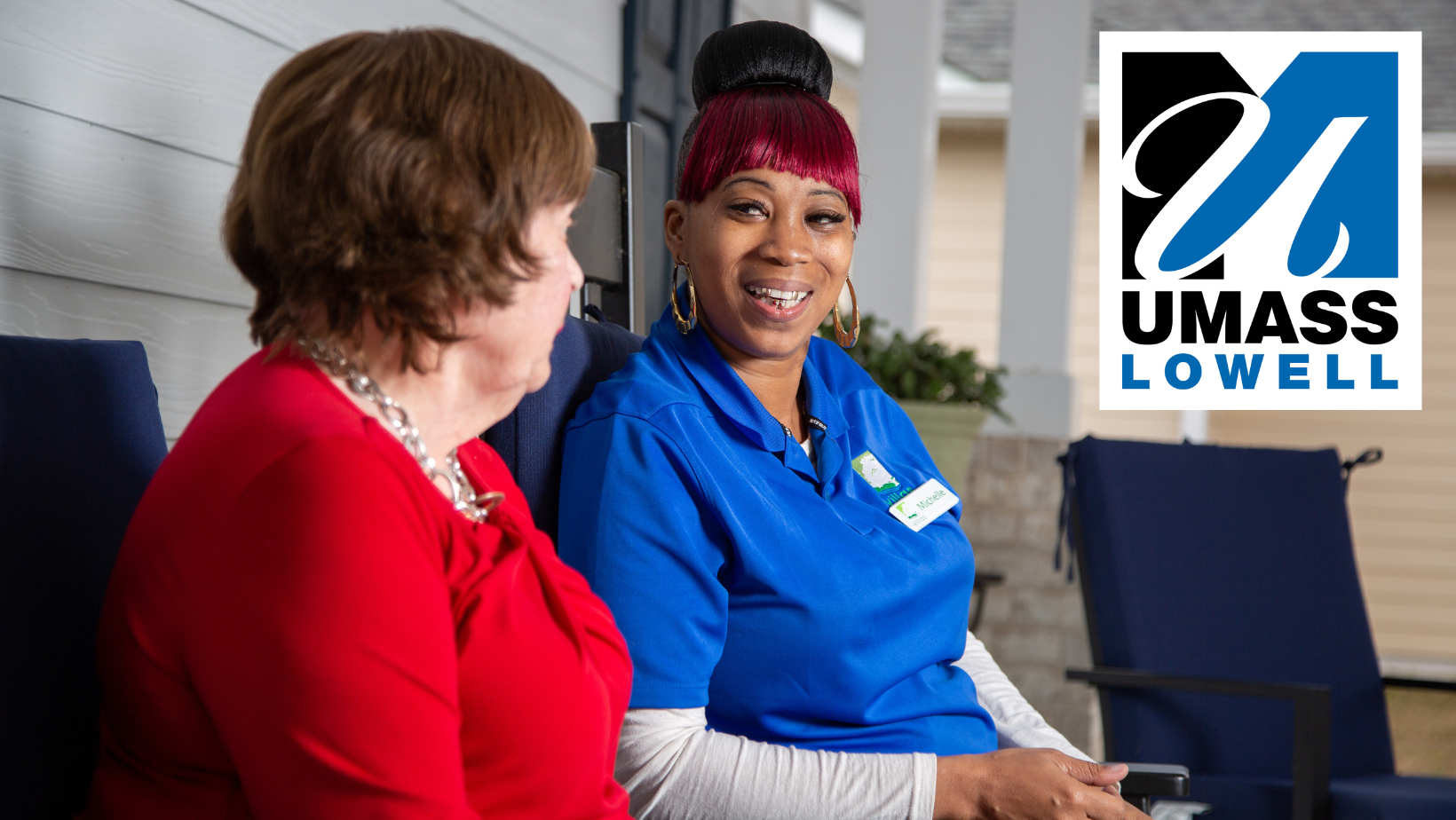 Occupational and environmental health and safety are pressing concerns for home care workers and other direct care workers, who face higher risks on the job than many other U.S. workers. In response, the Safe Home Care Project at UMass Lowell recently released a set of free educational resources to help home care recipients promote safety in their homes. Other partners in this work include the Massachusetts Executive Office of Elder Affairs and the Betsy Lehman Center for Patient Safety.
PHI's Vice President of Research & Evaluation, Kezia Scales, spoke to Margaret Quinn, Professor Emeritus & Director of the Safe Home Care Project, about how this initiative will impact home care workers and the essential services they provide for older adults and people with disabilities.
Kezia Scales: Tell us about the Safe Home Care Project—when did you get started, and why?
Margaret Quinn: Our multidisciplinary team focuses on occupational and environmental health and safety. Before our research in home care, we studied ways to protect workers in many different industries. We began focusing on health care because it is one of the fastest-growing industries and direct care workers experience some of the highest work-related injury rates. About 20 years ago, we got funding from the National Institute for Occupational Safety and Health (NIOSH) to study needlestick and other medical sharps injuries in the home care setting. We learned that home care aides were getting sharps injuries due to hazards rarely found in health care. We realized that, even though aides comprise the largest part of the home care workforce and are urgently needed to care for our rapidly aging population, more was needed to know how to protect them on the job. With continued funding from NIOSH, we started the Safe Home Care Project at the University of Massachusetts Lowell to promote the safety, health, and well-being of the home care workforce.
Kezia: What types of issues have you uncovered through your research?
Margaret: Home care safety issues stem from two key areas: 1) the unique organization of work in this industry, with aides working alone in various home settings, and 2) work tasks akin to those in nursing homes as clients age and develop multiple co-morbidities. Aides face low pay, often per-diem, with limited benefits, unpredictable work hours, and job insecurity if a client either recovers or passes away. Despite their valuable skills, aides have few advancement opportunities. Many leave the industry due to its instability and the difficulty they have supporting their families, resulting in high turnover that create challenges for employers and disruptions for consumers.
Direct care work also introduces safety issues, including needlestick injuries, verbal and physical abuse, musculoskeletal injuries from lifting clients, exposure to COVID-19 and other infections, respiratory hazards from cleaning products, secondhand smoke, fire hazards from clients smoking on oxygen, and issues with pet waste and bed bugs.
Kezia: You recently released a slate of resources to support safe home care. Who is your target audience? And how do you think these resources will help?
Margaret: Our new resources cater to home care recipients, particularly first-timers. They include a safety handbook with illustrations, a companion video with actual aides discussing their work, and an online training program for care managers to prepare for safe home care. We also provide training in home care occupational safety and health. While many resources target aide safety, ensuring worker safety in private homes remains challenging. Clients often want to provide suitable conditions for aides but need more guidance. Our resources foster mutual respect and provide step-by-step instructions to create conducive environments and effective communication for both aides and clients.
Kezia: One of the Safe Home Care courses focuses on motivational interviewing. Could you describe motivational interviewing and how it can help improve safety in home care?
Margaret: Motivational Interviewing, typically taught in nursing schools, empowers patients to overcome barriers to health improvements. Our team collaborated with our School of Nursing to adapt these techniques for home care case managers, equipping them to guide new clients in preparing their homes for safe care. The topics in our training align with those in the safety handbook and video, ensuring these resources complement each other.
Kezia: From your research, what are the best strategies for establishing strong relationships between clients and home care workers? And how do strong relationships contribute to a safer home care environment?
Margaret: Good communication is vital in establishing strong relationships before a home care aide's first visit with a client. This initial visit can be stressful for both parties due to the client's illness or disability and the aide's unfamiliarity. It's beneficial if the case manager is trained in home care safety and can guide the client in effectively communicating with their aide. Creating a clear, written care plan outlining the aide's duties is crucial, as our research indicates that lack of clarity can lead to violence against aides. The care plan, reviewed by all parties before the first visit and kept in the client's home for easy reference, aligns expectations and helps with communication, fostering positive care relationships.
Kezia: You've worked with a range of partners in this initiative, including 1199SEUI United Healthcare Workers East, the Home Care Aide Council, and the Home Care Alliance of Massachusetts. Why do these partnerships matter?
Margaret: The safety and health of the direct care workforce is part of a complex socio-economic system. Our approach aims to bridge gaps and foster collaboration. We utilize structured interviews and focus groups, inviting input from key stakeholders like employers, labor unions, elder and disability services, patient safety advocates, policymakers, home care workers, and clients. This helps in developing and evaluating our resources. We particularly strive to enhance social recognition of the often-overlooked importance of the direct care workforce.
Kezia: What steps are you taking to ensure these important resources reach their intended audiences? Do you have any plans for further dissemination or outreach?
Margaret: All our resources are available for free on our website: www.uml.edu/SafeHC.  So far, they are in English, and we hope to get funding for Spanish and other translations. We're also using social media and newsletters. We are grateful to PHI for spreading the word, and we're open to suggestions and outreach!
Kezia: What are the key takeaways from the Safe Home Care Project about improving home care safety for clients and workers?
Margaret: Home care worker and client safety, health, and well-being are inextricably linked and essential for delivering good home care services. There already are not enough aides to care for our rapidly aging population and good working conditions help to recruit and retain the workforce.
Kezia: Looking ahead, what future initiatives or projects are needed to improve home care safety—locally or across the industry?
Margaret: Let's prioritize home care workforce safety in our national discourse on aging well in America! As most prefer aging in their homes, it's crucial to bolster our workforce through national initiatives and research. PHI has been key in enhancing visibility for the direct care workforce, and such efforts need to grow. National initiatives, professional organizations, and state aging programs should include workforce safety and health solutions. Visit our website for specific recommendations. Thank you!